Michael Jackson and Prince Ping Pong Mano-a-Mano
"But did Jackson and Prince really dislike each other? The evidence suggests that the rivalry was for real, if not a bit one-sided. On his 2004 album Musicology, Prince had a lyric that went, "My voice is getting higher/And Eye ain't never had my nose done/That's the other guy." He also ducked out of the Jackson-helmed "We Are The World" sessions (though...
No finer way to bring in the 2011 than with this... →
Watch
The Grand Final of our Lincoln Center Tournament of Champions.  Judah Friedlander against the mighty Will Shortz.  A nailbiter.  11-9 in the third game.  Ping Pong wins again.  
Slate rock our book
Magic slideshow and excerpt from our "If You Lived Here You'd Be Rallying By Now" chapter which makes a scientific case as to how Ping Pong built the great American Suburb.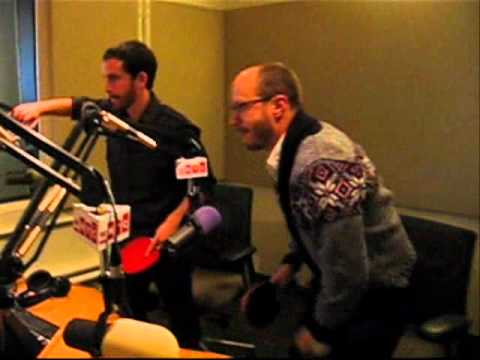 Pong hits Page Six
We are honored to be covered in New York Post's Page Six this morning.  The World would be a better place if Ping Pong was on Page Six every morning.  
New York Post agrees. Our book is on par with...
The excellent Billy Heller has hailed our mighty tome as one of the finest books that are "Required Reading."  We are in lofty company listing just after Salman Rushdie's Luka and the Fire of Life.   
Our Book in Tomorrow's New York Times
Dave Itzkoff wrote a magic piece on the Tournament of Champions. It is an honor to be mentioned in the same article as Howard Jacobson's Mighty Walzer.  Best Ping Pong book ever.   Update: We are also in our favorite Australian outlet, the Sydney Morning Herald and the most intelligent of English quality papers, The Independent.
2 tags
2 tags
2 tags
3 tags
3 tags
3 tags
3 tags
5 tags
3 tags
3 tags
4 tags